Coronavirus Update on Activities
After an ongoing discussion, we all have decided to cancel all activities with immediate effect and until the end of the term.
We are working on delivering our programme for next term but at this stage, we can't really advise on when exactly this new term is going to be. We all depend on what the Government advice and also on how the Covid-19 is evolving so we can only wait.
Please, watch this space for further updated regarding the new term!
ROSEMOUNt community centre
Rosemount Community Centre Association's objective is the creation of an all-purpose and all-embracing neighbourhood organisation for the benefit of the local community, including adult education, social and cultural activities open to everybody.
Our primary aim is to help fulfill people's needs, desires and aspirations. That is why we hope you can find activities of interest among the great variety of courses we offer, but in case you don't, please feel free to let us know about any new idea or project. We are always open to suggestions.
Go and check our programme!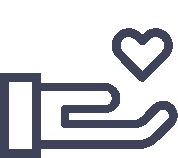 'We can begin by doing small things at the local level, like planting community gardens or looking out for our neighbours. That is how change takes place in living systems, not from above but from within, from many local actions occurring simultaneously'